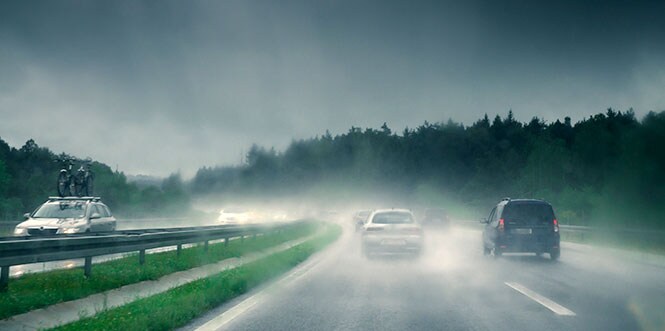 Check your lights: Since spring rain hinders driving visibility, make sure all your lights work, including headlights, taillights, backup lights, turn signals, parking lights, and brake lights.
Schedule an appointment with our Service Department. Let us do a quick spring check of your wiper blades, tires and all fluids.
Slow down and drive carefully: The first few rainy days of spring can produce exceptionally slippery roads due to oil and other leaked fluids mixing with rainwater, so slow down and increase your stopping distance when it's raining.
Keep your eyes peeled for bad road conditions: Watch out for potholes and other driving obstacles.
Watch out for animals: This is especially important during the early morning and evening when animals are most active.
Watch for pedestrians. When weather improves, expect more pedestrians, especially in residential, shopping and recreational areas.
Expect construction. Slow down and be aware of road and traffic conditions when entering work zones.
Anticipate motorcyclists. Motorcycle season starts in spring. Watch for motorcycles at intersections and in your blind spots when passing or merging.
Share the road. Be prepared to share the road with bicyclists. They have the same rights as other vehicles on most roads.
Prepare for stormy weather. Learn more about driving in spring storms like tornadoes, flash flooding and hail that threaten your area.
Call our Service Department to ensure your vehicle is ready for spring!
(229) 389-2503